Update!
It's been a long time since I posted anything here. Here are some goodies I've done lately: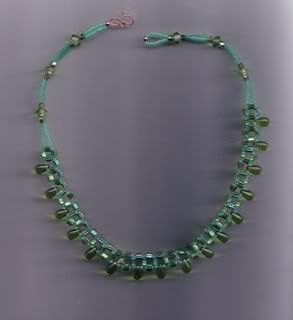 For a secret beader exchange on one of the bead forums where I post. I made the clasp too! Green glass beads all around. The drops are green glass, and the body of the necklace is green triangle beads.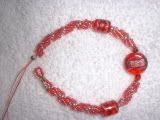 A spiral stitch bracelet for my Aunt. Sadly, she lost it a week after she received it. It's unfinished here because I was looking for a good clasp.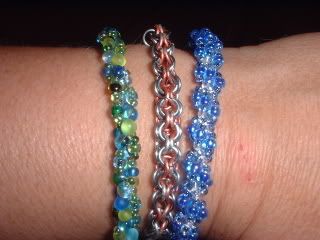 Two spiral seed bead bracelets and a chain maille one keeping them company. Cat scratch courtesy of Barney or Maxx. The seed bead bracelets were gifts from a friend, chain maille by me.
The Epic beaded collar. Too bad the picture isn't better. It's purple, red, green, gold and turquoise. Sounds scary, but they all came together very nicely.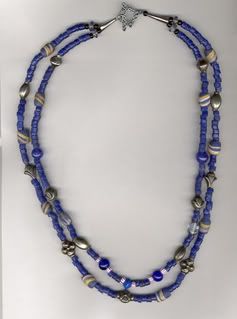 I did this for a benefit auction in 2006. Too bad the people who I donated it to didn't tell me if it sold. They didn't thank me either. Oh well.
Stay tuned! There are more chain maille goodies to take pictures of, and some deeevine beadwork to come!