NEW PICTURES!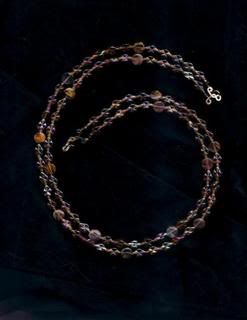 Vintage Czech glass diamonds, with 'flame quartz' spacers
Another multistrand bracelet. Blues, purples & silver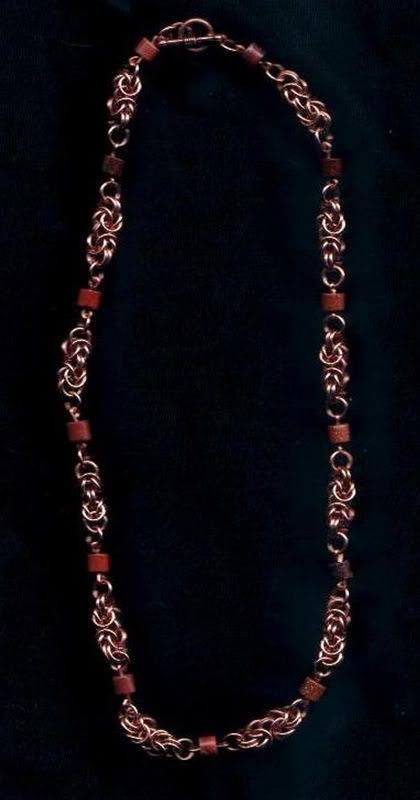 Copper Byzantine chain maille with agate & goldstone spacers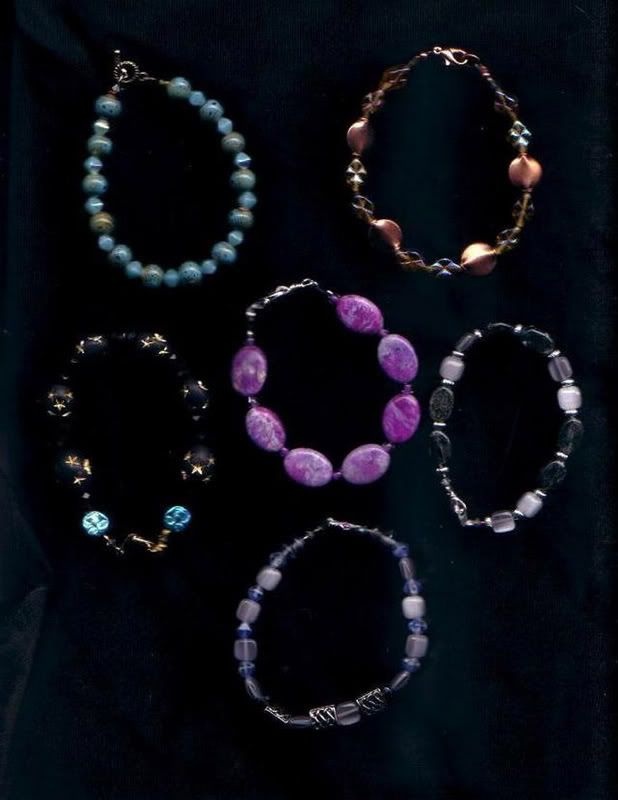 A variety of bracelets. All kinds of stones from my stash!!
Maille, maille and more maille. The left side are two pair of Japanese
6-1 earrings, the middle is a box chain made with titanium and copper links,
and the right side is another example of Japanese 6-1, this time with
purple and blue anodized copper and aluminum links.
Dyed chalk turquoise barrels and dyed mother of pearl tabs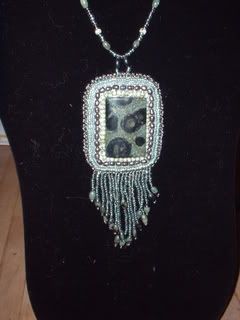 Whew! Botswana agate surrounded by dyed gray seed pearls,
seed beads and spotted 'E' beads. I worked on this labor of love for
almost two years!! When I saw the middle focal bead, I knew
I had to do something special with it. It just took awhile to get
to that point.
Labels: Beadwork